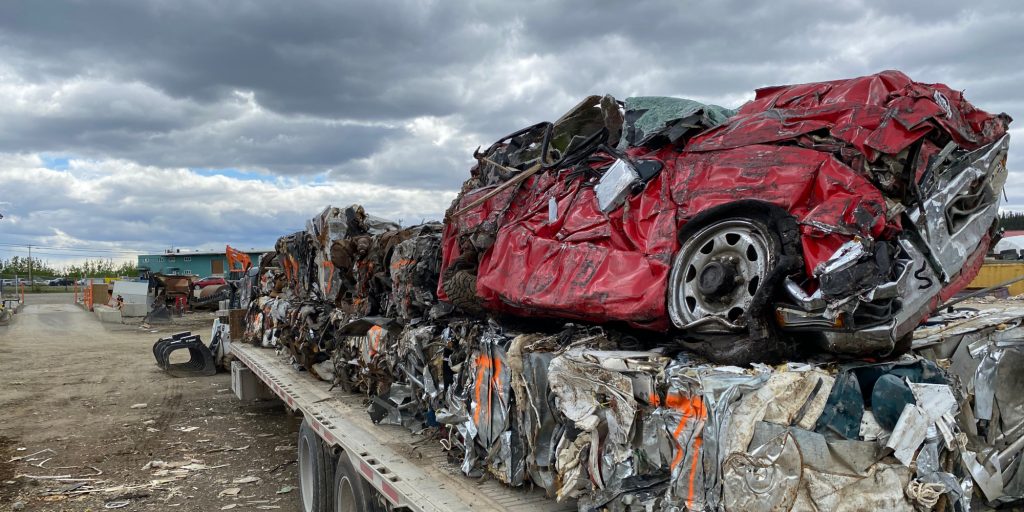 Urban Auto Recycling has realized that there is a problem with ELV's (End of Life Vehicles) in the Yukon. Urban Auto Recycling is committed to not only accepting ELV's but depollution, bale, and ship ELV's out of the Yukon. Urban Auto Recycling intends on making the goal of 100% of the product received gets recycled and 0% ends up in the Yukon landfills.
Vehicle Delivery / Pick Up
Urban Auto Recycling will arrange pick up of ELV's if it is not possible for it to be delivered. Urban Auto Recycling has car carrier trailer and other means of transportation for bigger or difficult moves.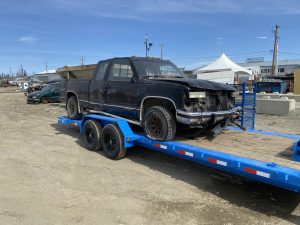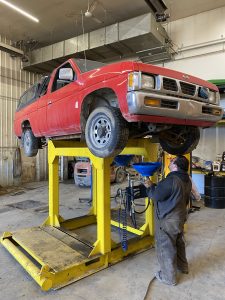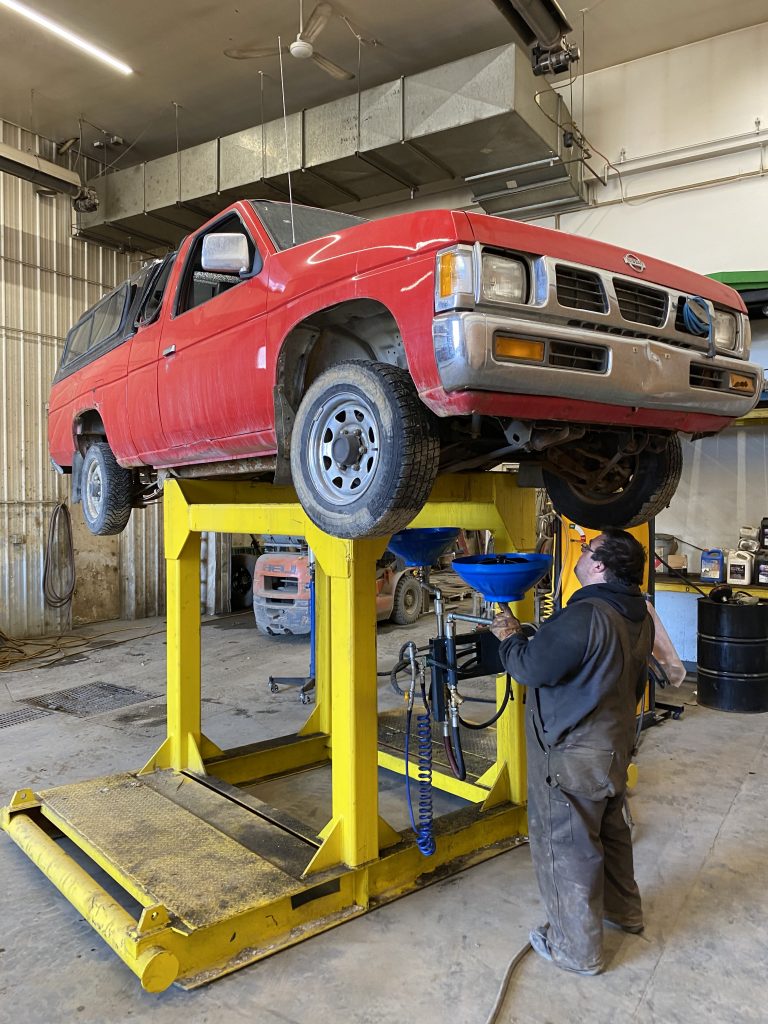 Drain Fluids - De-pollution Process
Urban Auto Recycling has a Crow Environmental Midi System to de-pollution vehicles safely and efficiently. Urban Auto Recycling removes all fluids (fuels, oils, anti – freeze, windshield washer fluids and Freon). This ensures that there are no contamination spills when processing (baling).
Urban Auto Recycling has worked with Mobile Maintenance to design an engineered stamped vehicle stand to ensure safe work site for depollution work.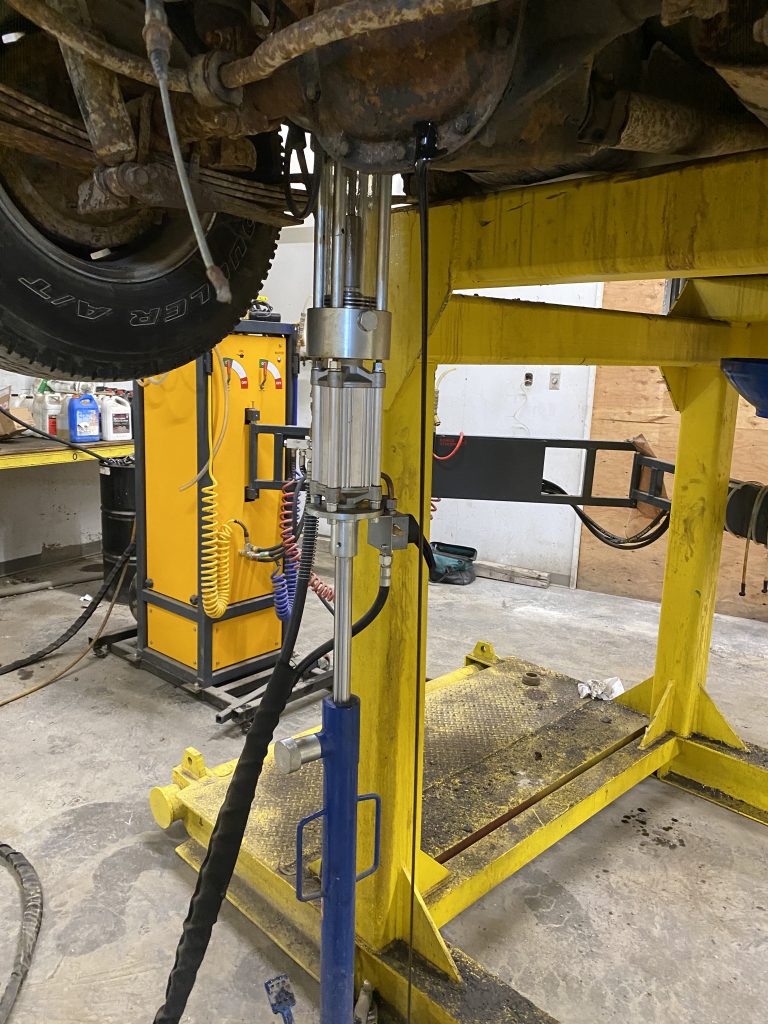 The vehicles are then crushed for loading and shipping of vehicles to southern recyclers. Urban Auto Recycling averages about 26 vehicles per load out.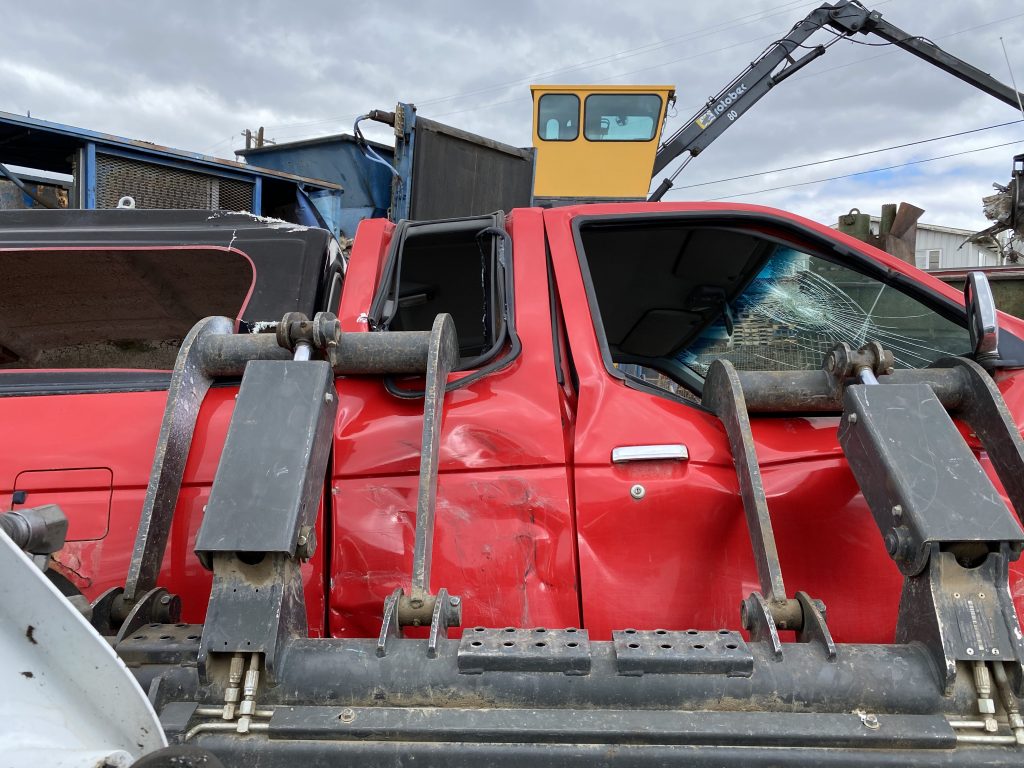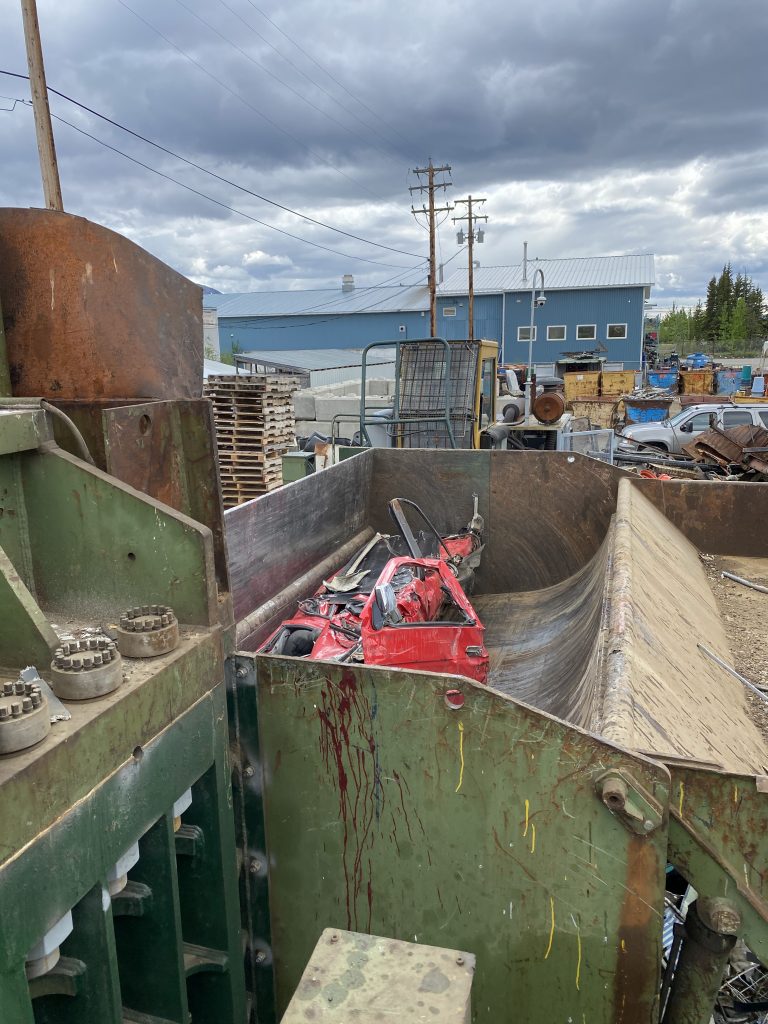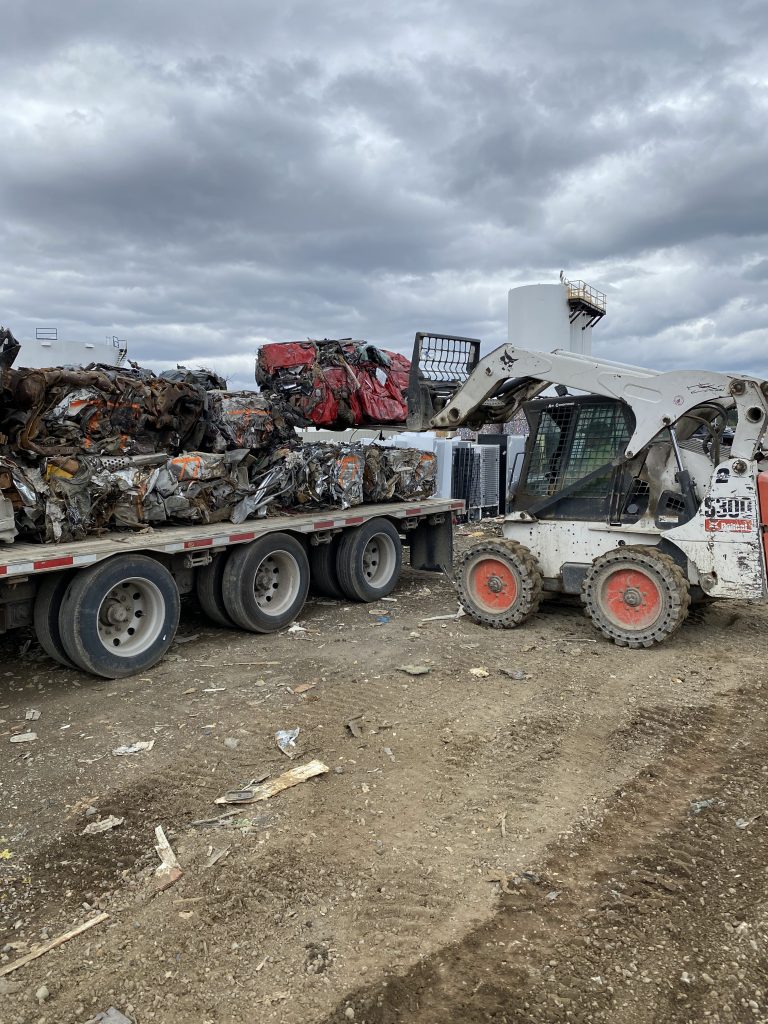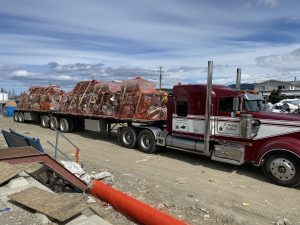 Urban Auto Recycling has removed over 1000 tonnes of vehicles from the Yukon to date. Urban Auto Recycling is not a salvage yard but a company that wants to see the Yukon stay pristine and beautiful. All ELV's are recycled into all sorts of other metal products, plastics from the vehicles are also recycled.
While we have now removed over 1000 tonnes of waste from the Yukon so far, we also want to ensure we are minimizing our effect on the environment by utilizing trucks/trailers that are hauling into the Yukon and used to return to their home offices empty.  Now, we fill these trailers to ensure as much efficiency as possible!
Urban Auto Recycling is a subsidary of: